Documentary: Naomi Klein – The Shock Doctrine
13. September 2017
The Shock Doctrine: The Rise of Disaster Capitalism is a 2007 book by the Canadian author and social activist Naomi Klein. In the book, Klein argues that neoliberal free market policies (as advocated by the economist Milton Friedman) have risen to prominence in some developed countries because of a deliberate strategy of "shock therapy". This centers on the exploitation of national crises to push through controversial policies while citizens are too emotionally and physically distracted by disasters or upheavals to mount an effective resistance. The book suggests that some man-made events, such as the Iraq War, were undertaken with the intention of pushing through such unpopular policies in their wake. Some reviewers criticized the book for making what they viewed as simplifications of political phenomena, while others lauded it as a compelling and important work.
The Shock Doctrine is the basis of a 2009 documentary by the same name directed by Michael Winterbottom.
Quelle:
youtube
Kommentar: Wunderbar, Du möchtest einen Kommentar zu "Documentary: Naomi Klein – The Shock Doctrine " schreiben.
auch sehenswert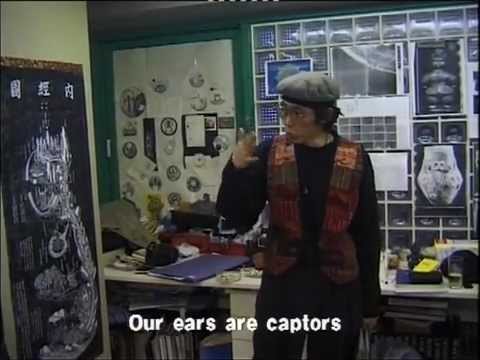 A film about Psychedelic Trance by Martin Meissonnier & Jean Jacques Flori shot in Goa, Israël, UK and Japan for Canal + featuring Total Eclipse Apocalyptos from Apocalyptos Team on Vimeo . A battle between young gods can have colossal consequences. // Directed by : Simon Loisel: simonloisel.fr Guillaume Miquel:...

Ein Unternehmen wird rechtlich gesehen als juristische Person eingestuft.? Doch was steht hinter dieser "Person", wer ist sie eigentlich? Achtung, mit Schönfärberei darf man in dieser...